Montana Claims Service - Miles City Office
Serving the southeastern Montana insurance community since 1989.
P.O. Box 369
Miles City, Montana 59301
Phone: 406.232.0306
Fax: 406.232.0307
Email Us
Meet Our Adjusters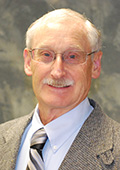 Lee Richardson
Lee is the Owner/Manager of the Miles City office. He has been a multi-line adjuster with Montana Claims Service since 1990. He is licensed in Montana and Wyoming. Lee handles major property and casualty claims. He also handles tractors, trailers, and environmental spills within the Bakken Oil Field area. Lee is also a licensed pilot and has considerable experience handling aircraft claims.
Education:
Eastern Montana College - B.S. (1972), M.E. (1985)
Administrative Studies (1988)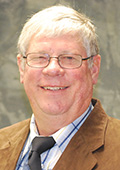 Howard Best
Howard is a Montana and Wyoming licensed multi-line property, casualty, and crop adjuster. He became an instrumental part of the Montana Claims Service Team in 2013. Howard has been involved in Eastern Montana Agriculture for more than 35 years. He brings knowledge from his extensive experience in trucking, ranching, selling and repairing Industrial and Agricultural equipment. Howard's background experience is beneficial in adjusting heavy industrial and agricultural equipment.
Education:
United States Marine Corp
Defense Language Institute-WC – A.D. (1971)
Golden West Junior College
Eastern Montana College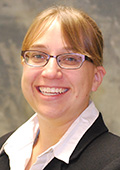 Amber Dixson
Amber has been a multi-line adjuster with Montana Claims Service since joining us in 2013. Amber has prior experience with building houses for Habitat for Humanity in the United States and Central America. Amber handles property and casualty claims, vehicles, trucks, and heavy equipment.
Education:
Chapman University - B.A (2005)
Christian Theological Seminary - M. Div. (2009)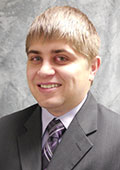 Jarin Sloan
Jarin is a Montana licensed multi-line property and casualty adjuster. He became a member of the Montana Claims Service team in 2015. Jarin has several prior years experience working in the insurance field as a licensed producer specializing in claims. He handles property and casualty claims.
Education:
CCDHS - National Honor Society (2007)
Miles Community College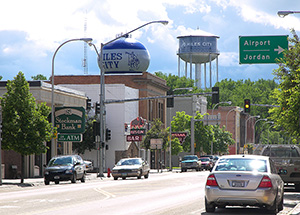 We serve the following communities in the Miles City, Montana area:
Montana:
Alzada, Ashland, Bainville, Baker, Broadus, Circle, Colstrip, Culbertson, Ekalaka, Fairview, Forsyth, Ft. Peck, Ft. Peck Indian Reservation, Froid, Glasgow, Glendive, Hinsdale, Jordan,
Lame Deer, Medicine Lake, Nashua, Northern Cheyenne Indian Reservation (share with Billings office), Opheim, Plentywood, Poplar, Richey, Rosebud, Sand Springs, Savage, Scobey, Sidney, Terry, Volborg, Wibaux, Wolf Point
North Dakota:
Beulah, Dickinson, Hazen, Minot, Watford City, Williston
South Dakota:
Belle Fourche, Lead, Rapid City, Spearfish, Sturgis
Wyoming:
Gillette, Hulett, Moorcroft, Newcastle, Sundance
Note:
This is not a comprehensive list. If you are unable to find the city listed here, contact the Miles City office and they can tell you which office to contact.