Montana Claims Service - Kalispell Office
Established in 1992, serving rugged Northwestern Montana.
P.O. Box 4504
Missoula, Montana 59806
Phone: 406.755.5141
Fax: 406.755.5142
Email Us
Meet Our Adjuster
Tom Damon
Tom is a Multi-Line adjuster with 14 years of experience. Tom has worked with Montana Claims Service of Kalispell since 2003. Tom has extensive claims handling experience which includes Property & Casualty, Commercial Liability, Autos, Trucks & Heavy Equipment.
Education :
University of Montana - (1978)
Red Rocks Community College - (1981)
Vale National, Property Adjusting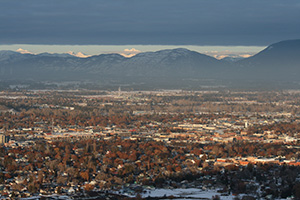 We serve the following communities in the Kalispell, Montana area:
Montana:
Big Fork, Columbia Falls, Eureka, Flathead Indian Reservation (share with Missoula office), Glacier National Park,
Ft. Hungry Horse, Lakeside, Libby, Rexford, Rollins, Somers, Trego, Troy, West Glacier, Whitefish, The Yaak
Idaho:
Bonners Ferry, Ponderay, Sandpoint
Note:
This is not a comprehensive list. If you are unable to find the city listed here, contact the Kalispell office and they can tell you which office to contact.